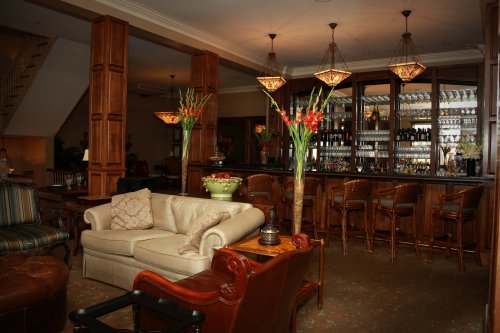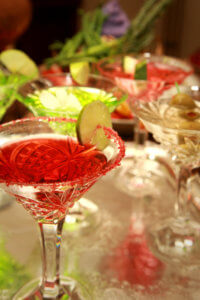 The Green Olive is Anniston's most distinguished upscale bar with the most pleasant and comfortable place to entertain clients or relax with friends. Walk in the front door of Classic On Noble and simply follow the winding staircase on your left to the second floor. Congratulations! You've found The Green Olive!
You'll discover an exquisitely decorated space with an open public area and private meeting rooms available by reservation. Choose from among tables, large comfortable lounging chairs, or bar stools depending on your preference. Then choose from east Alabama's most extensive wine and martini lists, or choose to have The Green Olive's talented bartenders make or pour any other drink of your choosing.
While you're relaxing in The Green Olive, sit back and take some time to enjoy the atmosphere, which includes unique original art, antique furniture, vintage chandeliers, and outstanding woodwork.
You might even think back to what the space would have been like in 1894 when the building was first constructed, or in 1917, two years after Alabama's Prohibition laws were passed (and long before the existence of The Green Olive and Classic On Noble), when the second and third floors of the building were raided by police after discovering that they were covertly being used to sell alcohol and offer live dancing!
To learn more about reserving one of the Green Olive's private rooms or to get more information about having a private reception or other event at The Green Olive, click the button below! 
For reservations, please call 256-237-5388